Back to blog listing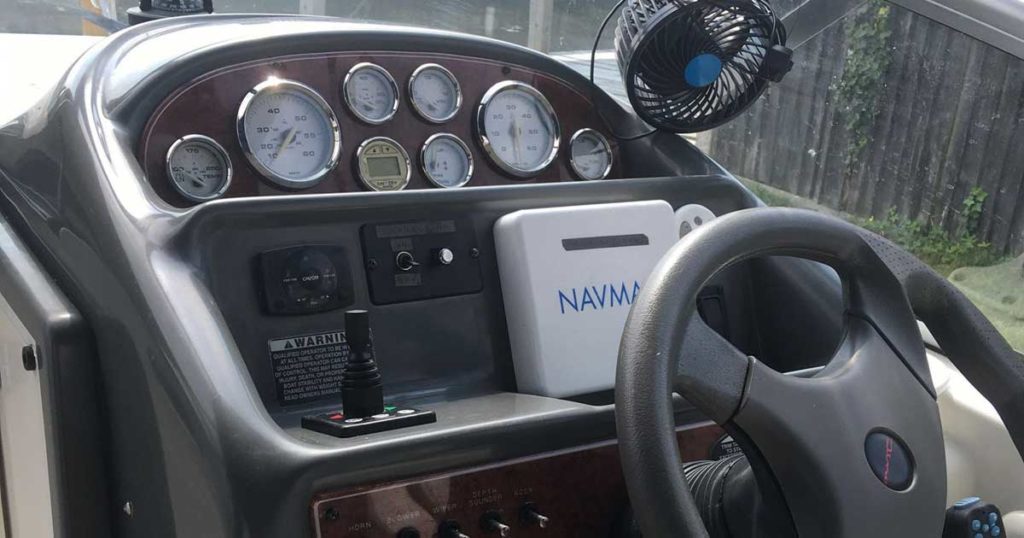 What is an ignition protected bow thruster?
A retrofit bow thruster is a useful addition to larger boats. It's particularly handy for manoeuvring at slow speeds in tight spaces, on windy days, or in strong currents. All Broom hire boats are fitted with bow thrusters to make them easier for novice skippers to handle.
Bow thrusters provide lateral thrust. They push a boat's bow sideways in either direction through the water. This is why they're so useful for mooring, casting off, or single member crews. This video from Motor Boat & Yachting demonstrates how a bow thruster is used. If you already have one fitted, it also provides some helpful tips.
An ignition protected bow thruster is used on petrol powered boats. Their sealed housing prevents any fuel fumes from entering the electric parts where it could cause spark ignition.
Bayliner boat modification
Once we'd lifted Free Spirit and brought her into the workshop, we began by cutting a hole in the hull to position and fit the bow tubes. We then installed the gear box and motor with a heavy-duty battery supply.
This left installing the control panel at the helm. When fitting a bow thruster, you can choose from several control options including joystick, push buttons, or twist control. Where possible we recommend installing a joystick as this allows for greater control. However, a joystick is not suitable for tighter installations where it could be knocked.
Free Spirit's owners opted for a joystick with separate remote-control system. Being able to control your bow thruster remotely can be incredibly useful, particularly if sailing alone. These controls hang neatly on a lanyard within easy reach and can also have extra functions installed such as anchor winch or stern thruster control.
Modify your boat
Boat owners are often divided over bow thrusters. Some consider them to be modern gimmicks while others wouldn't be without them. Get in touch and we'll be happy to talk you through the different options and costs of modifying or upgrading your boat.
Sign up to our newsletter via our footer for future marine services updates, or follow us on Facebook and Instagram