Back to blog listing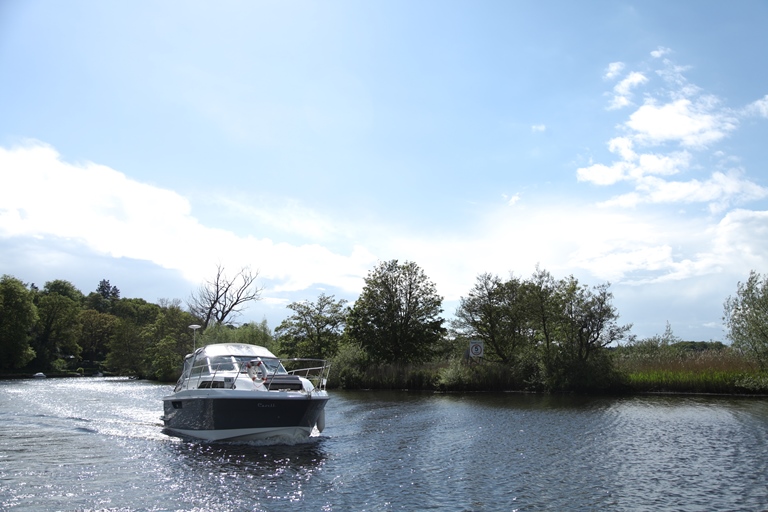 Broom Boats have been building hand-crafted luxury motor cruisers from our Brundall boatyard for over a century. With a reputation for the very highest standards of craftsmanship and attention to detail, our boats offer unparalled levels of comfort and relaxation. With one of the youngest fleets in the country, a Broom Boating Holiday offers luxury and every modern convenience for couples, families and groups of friends. We pride ourselves on our high levels of customer service and will always go the extra mile to ensure that you have a wonderful boating holiday with us.
The Norfolk Broads is Great Britain's largest protected wetland, best appreciated by boat. The man-made Broads consist of over 125 miles of navigable lock-free waterways. Amongst the landscape you will find lakes, fens, and marshes making it a natural haven for wildlife. From the waterways you will be able to truly appreciate the surrounding countryside, stopping at any of the many charming towns and villages along your travels, or a welcoming pub or restaurant.
Perfectly located at Brundall marina, Broom Boating Holidays provides you with a fantastic base from which to begin your adventure. Either take to the helm and explore the magical waterways of the Broads or cruise into the historic centre of Norwich, bustling with historic places of interest and a vast shopping district. We have a wide choice of boats within our holiday fleet allowing you to choose a size and layout to suit your needs, and if you ever decide to take the plunge and purchase your own boat we are on hand to offer advice, and help you find the right boat for you.
So why not try a relaxing break on the water this season with Broom Boating holidays, and enjoy the fresh air, tranquil waterways and spectacular countryside!
For more information please do get in touch, we'd be happy to help.