Back to blog listing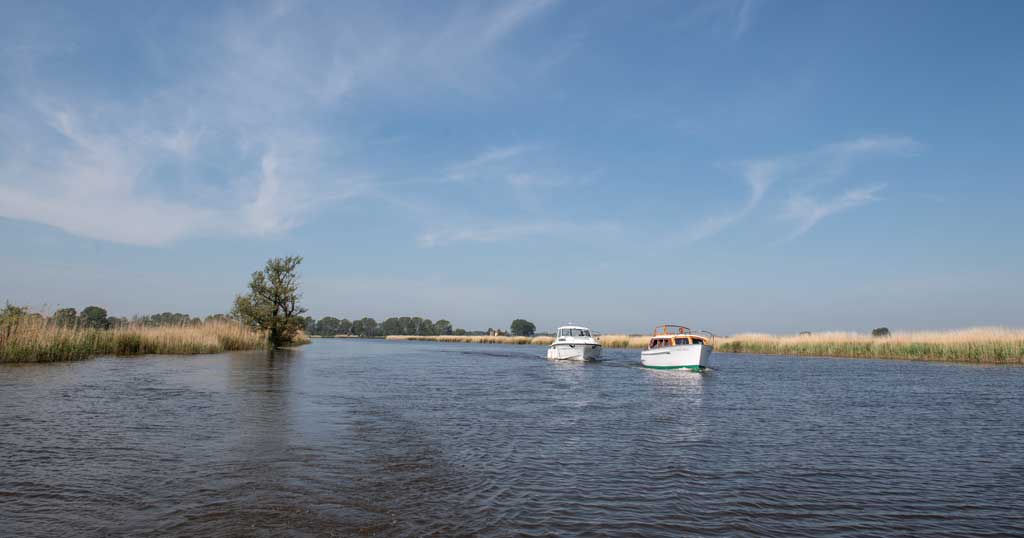 Questions to ask when buying a used boat
Is the boat in good condition?
Unless you intend on buying a doer-upper, this is the number one question you need to answer before buying any used boat. Always inspect the boat above and below the water line. You should also take it for a river or sea trial to check that the engine, controls and equipment are in good working order.
In addition to your own checks, we recommend a pre-purchase survey carried out by a surveyor. This will cost around £12 – £15 per foot, plus lift out charges. Surveys can vary so check inclusions and exclusions. Ideally this should include a structural, internal, and engine inspection.
A surveyor will carry out these inspections on your behalf or come with you to view and test drive the boat.
Is the paperwork in order?
A boat should have a bill of sale, a builder's certificate, declaration of conformity, and full or part service history. Check that the seller is the owner and that all documents are registered to the correct address.
The bill of sale shows when a boat changed ownership and should provide a paper trail back to the original builder's certificate.
The builder's certificate shows where and when the boat was built. It will also include the hull identification number (HIN), which must match the number on the boat.
The declaration of conformity confirms that the boat is RCD compliant and meets CE standards. (Required only for boats built after 1998)
Is the boat VAT paid?
Any boat built after 1985 should have proof of VAT paid. If not, as the new owner, you could become liable for 20% of the boat's value.
There are four main scenarios where VAT may not have been paid:
The boat was built outside of Europe
It was purchased by a business and VAT was claimed back
It's a former charter boat
The boat was built for someone who is disabled (providing the correct adaptions were made at time of build)
Does the boat have a service history?
A full-service history is rare, but any vessel that has been well cared for should have a partial history. Be wary if the boat you intend to buy doesn't have any records of servicing or repairs.
We recommend that you check that boat maintenance and repairs were carried out by a reputable boat yard. Also, once you've bought a used boat it's advisable to have it fully serviced, including the engine, and antifouling.
Does the boat have 5 years' proof of clear title?
"Clear" title means that there are no liens on a vessel, such as an outstanding claim that you could then become liable for. Evidence of this will be included in the bill of sale but it's always worth doing your own checks
Is the safety certificate in date?
Check that the boat you plan to buy has a valid safety certificate. If it was always sailed at sea it may not have the relevant certification for inland waterways. For more information on the Boat Safety Scheme visit: https://www.boatsafetyscheme.org/requirements-examinations-certification/
Are you getting it for a good price?
Everyone wants to know they're getting a good deal so have a look around at other comparable vessels. There are plenty of boat sales and brokerage websites that you could search. Some surveyors will also include a market valuation in their report.
Should I use a broker?
For additional peace of mind and confidence it's advisable to buy a used boat through a reputable broker. Their job is to arrange viewings, negotiate the sale and ensure the paperwork is in order. However, you will still need to commission an independent survey.
If you would like us to assist in finding the right boat, negotiate a purchase on your behalf, you would like any help or advice throughout your next purchase, please call Harry or Tom on 01603 712334 or email service@broomboats.com