Back to blog listing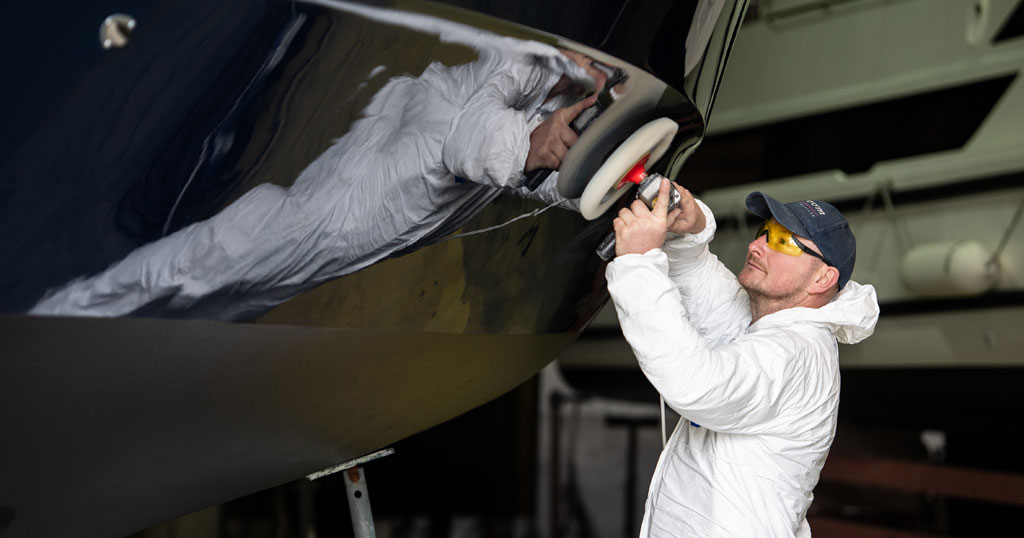 We may no longer build boats at Broom, but we remain wholly dedicated to protecting and developing these heritage crafts. At the heart of our business is a team of knowledgeable managers, skilled craftsmen, and apprentices focused on keeping our customers afloat all year round.
Meet the team
Gareth has re-joined the marine services team as Head of Sales and will take over from Tom when he leaves at the end of July. While we're sad to be losing Tom, we're delighted that Gareth has returned to the BMS team where he began over 9 years ago.
Gareth will be supported by the lovely Michaela. Michaela returned to Broom five years ago, having worked at the Brundall marina in the 80s when Broom was both a holiday hire company and boat builder.
They're supported by an experienced team of craftsmen, including Matt, our Head of Engineering and Eden. Both are passing on their many years of experience at Broom to their apprentice Izaak.
In the Service Centre is Chris, Head of Boat Building & Valeting. He also has 25 years of experience in production boat building and has worked with BMS for over 4 years.
The beautiful carpentry is the work of Dave. He brings 20 years of experience to new fit and restoration projects both above and below the water line.
Also in the Service Centre is Jamie. He's applied his experience valeting cars to boats and consistently delivers a high-end finish no matter how dirty the interior or exterior. He's currently passing on his knowledge and experience to apprentice Ethan.
"I'm really proud of this team," says Antony Howell, MD. "They're highly talented and professional, and it's exciting to see our apprentices developing new skills. While service enquiries are naturally slowing due to the summer season, the team is already in demand for winter refits and maintenance, so get in quickly to secure your slot."
We're always keen to hear from marine engineers who will further add to the depth of expertise that we hold here at Broom.
Call Michaela on 01603 712 334