Back to blog listing
It's always exciting when our tenant artist emerges with his latest finished custom paintwork. Most recently it was an HGV owned by MS Wayman & Sons. The company is based in Sutton Bridge, on the Lincolnshire/Norfolk border, and provide distribution services to customers all over the UK.
If you were to follow this particular HGV you would be looking at a portrait of Mr Martin Wayman, founder of MS Wayman & Sons. On passing by, you'd see another portrait of Mr Wayman with his late wife, Vera.
The custom paintwork was commissioned as a surprise for Mr Wayman, who started the haulage business 65 years ago. His family who now run the Company and grandson Lewis who drives the vehicle, wanted to say thank you to Mr Wayman on the company's 65th anniversary.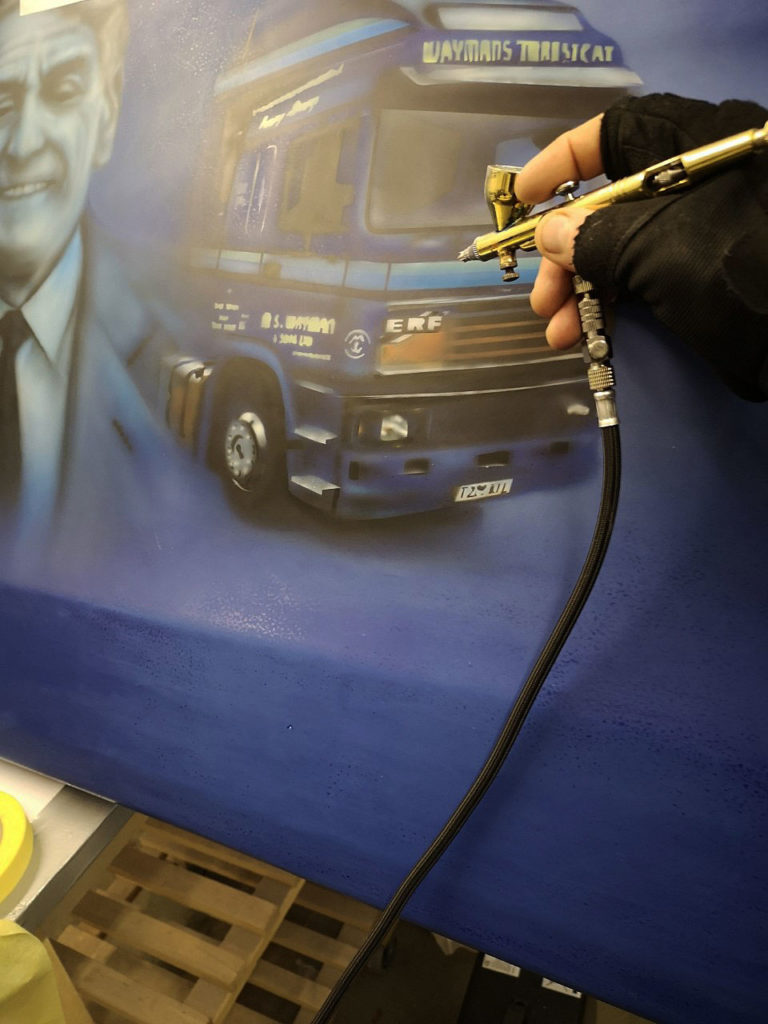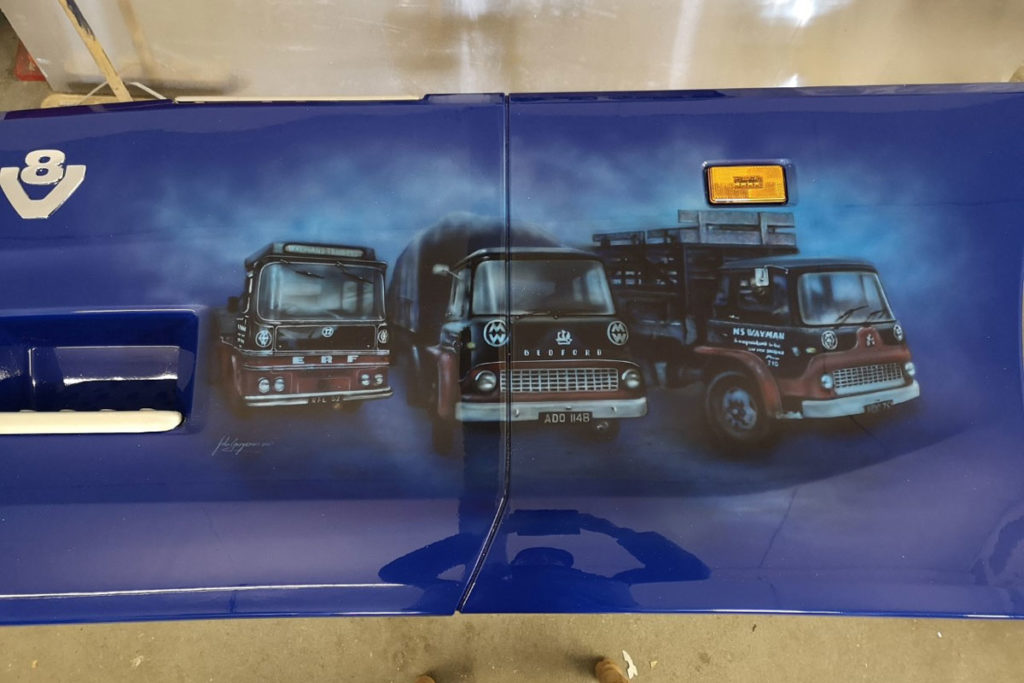 Custom artwork for boats available at Broom
Our vision for Broom includes connecting local artists and producers with the Norfolk Broads. So, we're delighted to have such an experienced and talented vehicle spray artist on our doorstep.
His designs can be seen on motorcycles, cars, guitars, planes, and of course boats. He has an impressive list of clients too. Among his long list of commissions are Vivienne Westwood, Harrods, Vespa UK, and Harley Davidson.
If you'd like custom paintwork for your boat or would like more information email service@broomboats.com or complete our enquiry form.