Back to blog listing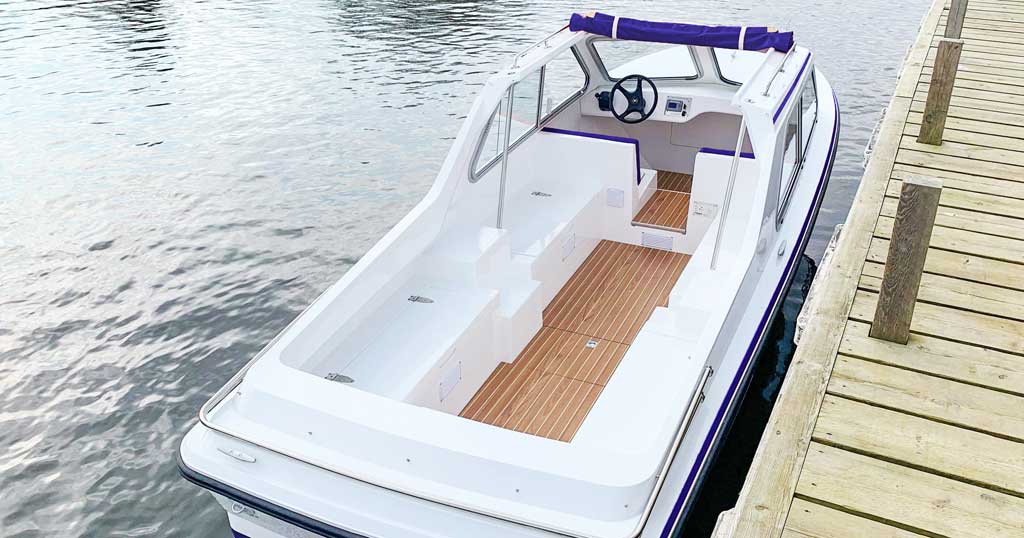 Norfolk Broads day boat hire
Whether you want to hire a boat for a day, or just escape for a few hours, our electric day boats are the perfect way to enjoy the quieter side of the Norfolk Broads. You can fit up to six people on board, so plenty of space for a family bubble.
Our electric day hire boats are easy to drive, which makes them great for first-time boaters. You'll be given full skipper and safety training by a member of the Broom Crew before heading off on your trip.
You could take a day trip to Norwich and enjoy some shopping, or head down river to Reedham for lunch. Alternatively, enjoy a shorter trip from our Brundall boat yard to Surlingham or Rockland.
Surlingham has a small nature reserve with reedbeds, fens and pools, and is a great place for marshland bird watching. Stop at the atmospheric ruins of St Saviour's church, where Norfolk naturalist Ted Ellis is buried and enjoy a panoramic view of the reserve. You can moor at Bramerton Woods End or the Ferry House pub.
Rockland Broad is a great place to escape to with little boat traffic. Moor in Rockland St Mary village staithe, where there is a pub, nearby children's play area and post office stores in the village centre. From Rockland you can also visit Wheatfen nature reserve.
It takes around 2 to 2.5 hours to get to Norwich or Reedham, if you don't stop for some sightseeing along the way. Surlingham and Rockland are under an hour away. Our electric boats are quiet and hold plenty of charge to get you from Brundall to Norwich and back.
Did you know that Brundall train station is right on our doorstep? You may also like: River speed limits and other rules for hire boat users