Back to blog listing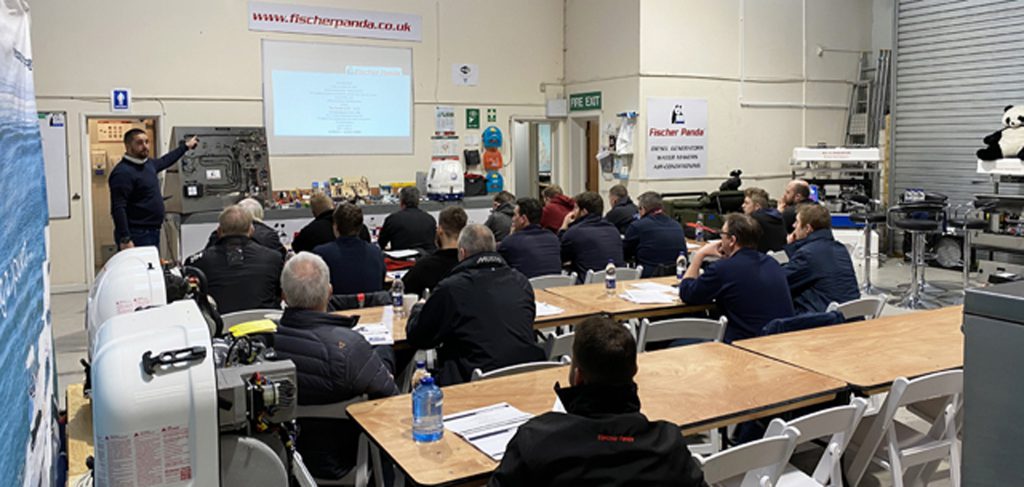 We recently sent Matt and Kevin to Fischer Panda UK to get the latest product and industry updates.
As approved service partners for Fischer Panda, Broom were invited to a two-day training event in Verwood. Led by Fischer Panda Engineering and Technical Manager Chris Baker, training covered a variety of topics including generator servicing, installation, commissioning and warranty procedures, and associated products including electric propulsion.
The training was the first of what will be an annual event and is part of their strategy to establish a network of approved service partners offering local customer support nationwide.
Fischer Panda UK's Sales and Marketing Director, Chris Fower, said "We have carefully selected trusted partners in strategic locations across the country which have the correct technical capabilities and resources to best support our customers with a premium service. The result will be that customers will benefit from a quicker and more local response, a nearby support point and confidence that they are dealing with an approved partner of Fischer Panda UK."
Fischer Panda UK has over 40 years' experience installing, manufacturing and supplying generators. Offering an extensive range of marine generators, water makers and marine air conditioning systems to enhance independent living for boat owners, they are highly respected in the marine industry.
Broom has been a Fischer Panda supplier for many years, so we're delighted they're formalising our relationship with official certification. Matt and Kevin said that the training was great and that "being part of an official network and building on the existing partnership will give us a stronger connection with Fischer Panda. In particular, we're very interested in hybrid and electric propulsion systems".
Get in touch if you'd like to know more about Fischer Panda products and services.
Follow us on Facebook or Instagram for regular progress updates. Photos of the new kiosk coming soon.