Back to blog listing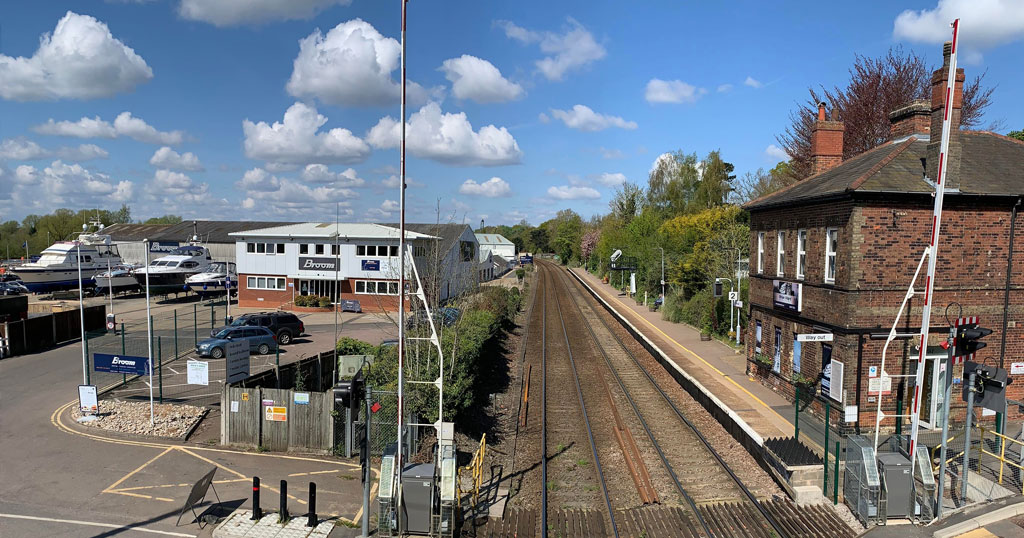 Broom by train
London Liverpool Street is around 2 hours from Norwich station. Brundall is a further 20 minutes from Norwich by train, and the station is on our doorstep.
Various other mainline services from the rest of the country run into Norwich, sometimes with a change at Peterborough. If you book a train ticket soon, you could get it for 50% less.
Leave your car at home and join us for a boating holiday or hire a boat for the day.
About the 'Great British Rail Sale'
Greater Anglia's Great British Rail sale ends at 23:59 on the 2nd May 2022, so get in quick. Save 50% on selected Standard Class Advance tickets. Travel must be on a non-bank holiday weekday between 25th April and 27th May 2022.
Advance tickets are sold on a first-come, first-served basis and the earlier you book, the lower the price. In the Great British Rail Sale, Greater Anglia has made their cheapest Advance tickets an additional 50% cheaper.
Railcard discounts apply; up to two kids under 5 years old can travel for free with an accompanying adult; kids aged 5-15 are charged half the adult fare. Advance tickets are for single journeys only and are limited.
How to book a ticket
Greater Anglia has provided the following guide for booking sale tickets.
Check if your journey qualifies for a discount.
To get a Great British Rail Sale ticket, enter a one-way journey during the sale period (19th April to 2nd May) in the journey planner.
For your travel dates, pick a non-bank holiday weekday from 25th April to 27th May
You're all set. Our website or app will show you if a discounted ticket is available. These will still be called "Advance Single".
Visit the Greater Anglia website for full terms and conditions.