Back to blog listing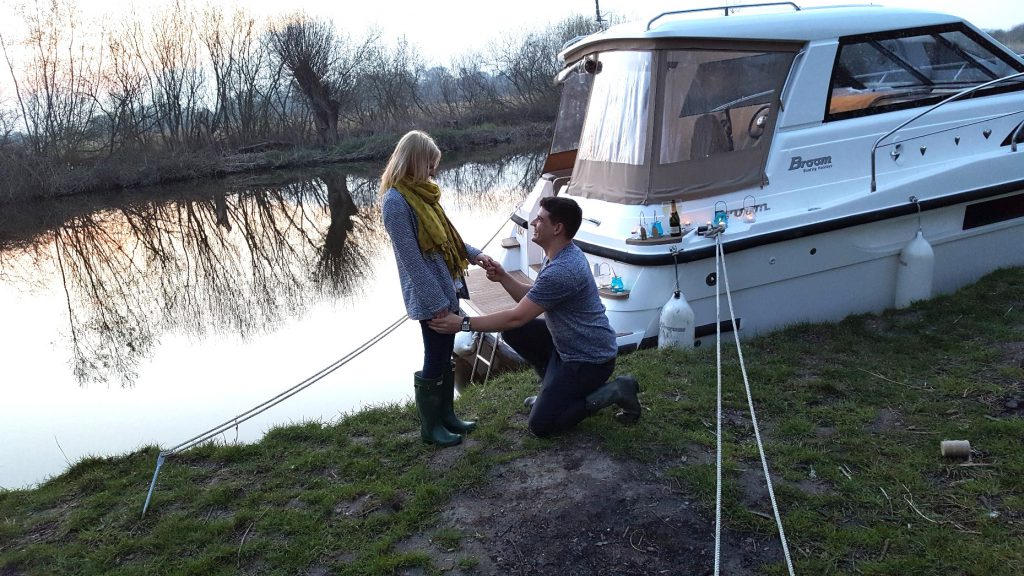 Oliver Skinner spent many childhood holidays on the Norfolk Broads with his family and when he met his girlfriend Roxann in 2013 he was keen to show her the places he had visited, and share his many happy memories of messing about on boats. They came for their first Broom Boating Holiday in 2014 and Roxann fell for the charms of our beautiful region, and the tranquillity and relaxation to be found onboard their Broom Skipper.
Oliver met Roxann after moving from Yorkshire to Lancashire for work. They have many shared interests, particularly for the outdoors and are both keen gardeners. They booked their most recent Broom Boating Holiday early this year, and little did Roxann know that Oliver had very special plans indeed! One evening early in their holiday, they moored up at a carefully selected peaceful and secluded spot along the River Ant. Whilst Roxann was below deck, Oliver prepared champagne and tea lights around the rear deck of the boat creating a truly magical atmosphere ready to surprise her. Taken aback by the scene that welcomed her, Oliver went down on one knee and proposed to Roxann on the banks of the river. Luckily Oliver managed to find a passer-by to record their special moment. We were also thrilled to learn that Roxann said yes!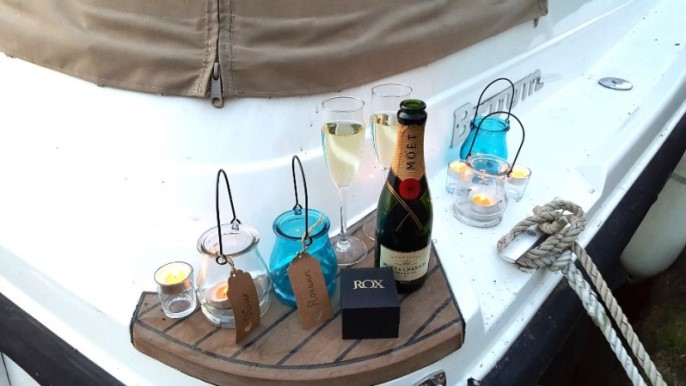 We were delighted when they returned to share their wonderful news with us, and we know that the Broads will now hold an even more special place in their hearts. In fact, their next visit is already booked!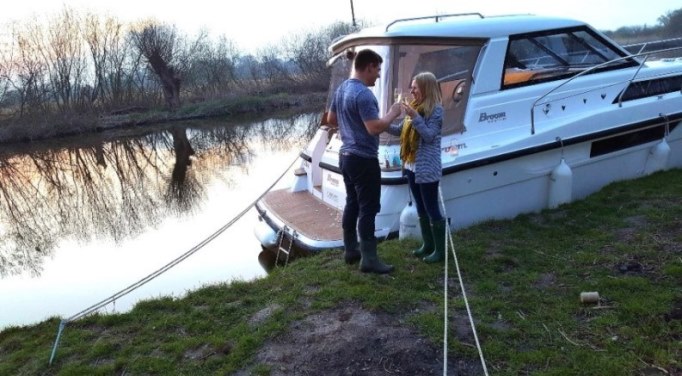 We wish them every happiness for the future.
We have boats suitable for couples, groups or families, so do get in touch if you would like to find out how a boating holiday could work for you. You need never have been on a boat before as you will receive full tuition before taking to the river, and our team are always on hand should you need help or advice during your holiday.