Back to blog listing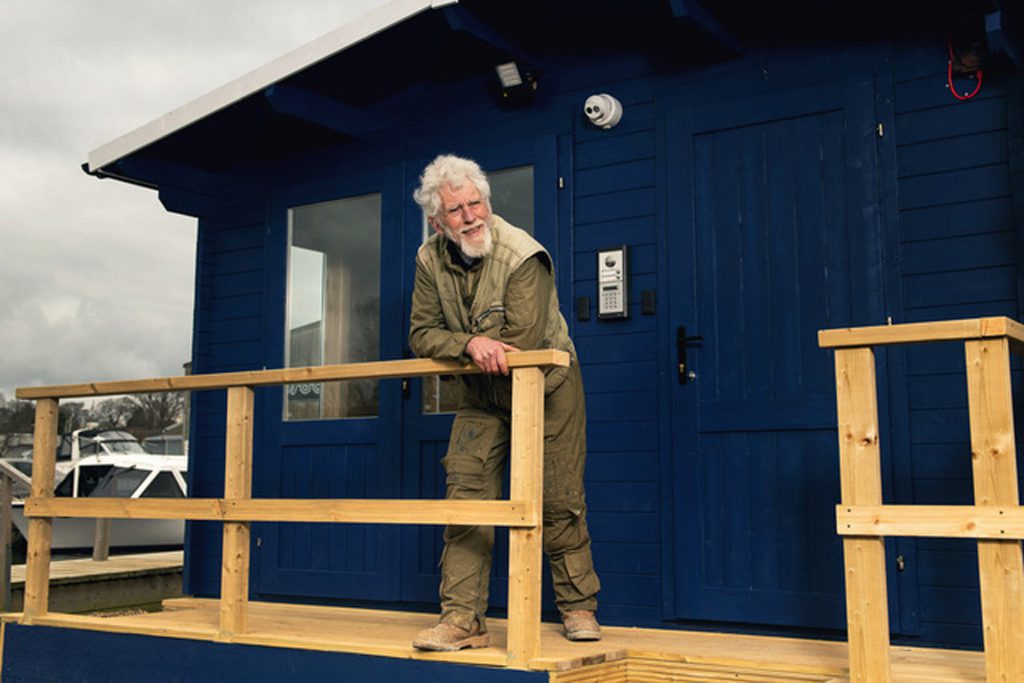 A fond farewell to the old Broom kiosk. A riverside beacon for Norfolk Broads boat owners and holiday makers, it has served us well. In its place stands a brand new, freshly painted fuel and pump-out station.
The original kiosk was built some-time around 1962. Frank Thorpe (pictured), who has been working on the project, remembers seeing the building when he started work here in 1979 as a Riverside Technician.
He's helped replace many old and decaying Broom sheds during his time at Brundall. Over time many of our buildings slowly sink, until finally the doors won't open fully. The original base for the kiosk is now 3ft underground.
Frank said, "I could no longer build her up anymore. It's really nice to see important areas like the kiosk having the attention they deserve as budgets allow. I'm very pleased to be part of Broom's past and its future."
Huge thanks to Frank and the team who have been hard at work on the quayside getting the station ready for the new season. We're looking forward to welcoming back our private mooring holders and new-season holiday makers in the coming weeks.
The new fuelling station is part of wider plans to improve facilities here at our Brundall boatyard. We'll continue to share plans and progress with our boating community over the coming months. These include a few additional improvements to the services provided at the riverside kiosk.
Earlier this year we also welcomed Antony Howell to Broom Boats. As our new MD he will lead the team in its next phase of development.
Follow us on Facebook or Instagram for regular progress updates. Photos of the new kiosk coming soon.