Back to blog listing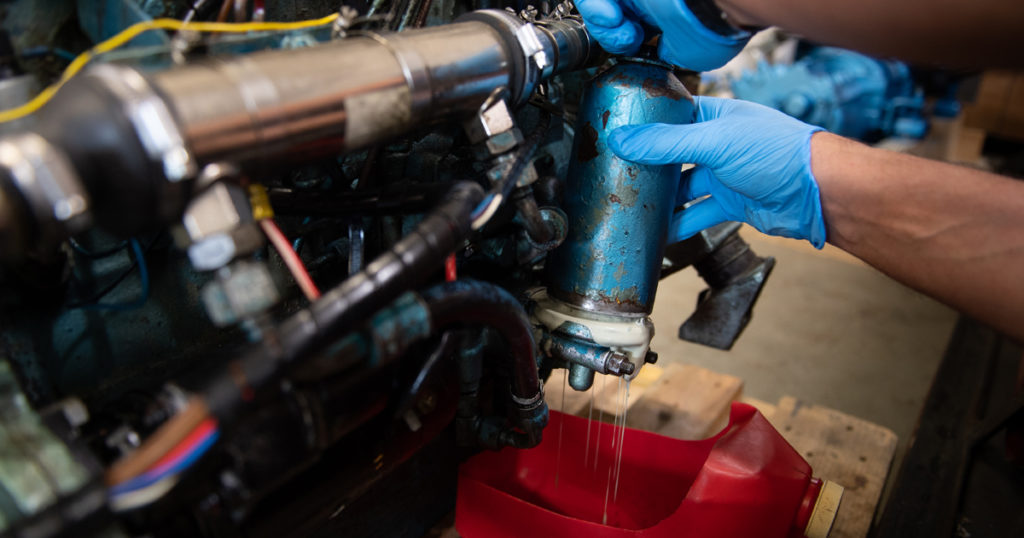 What is boat winterisation?
Boat Winterisation is the process of protecting your boat from the cold and damp during winter. In short, winterising a boat keeps the water out, prevents mould and frost damage when it's not being used.
Should I bother with winterisation?
Your boat will be vulnerable to the elements if you do not take the proper precautions. Come spring you could have a costly repair bill and a battle with your insurance company.
What could happen to my boat over winter?
Trapped water is the most common cause of damage. When water freezes it expands which can split pipes and is particularly damaging to engines. When the ice melts water can get into the boat and in extreme circumstances sink it.
In 2018, insurer N&G reported claims for storm damage had increased by half. The average cost of claims for storm damage was £17,600. Maria Cospito, Head of N&G, said: "The combination of freezing temperatures, driving rain and high winds makes the winter months a particularly vulnerable time of year for boats."
How do I winterise my boat?
You can winterise your boat yourself if you know your way around an engine. There are many helpful DIY videos and articles online, including this one from Discover Boating.
If you're not so confident, we recommend asking an experienced engineer to do this for you. For additional peace of mind and security store your boat over winter at a boat yard where it will be checked.
Is an onboard heater enough?
A heater is the minimum requirement to protect your boat and not something we'd recommend. Heating a boat is like heating a five-bedroom house and comes with a sizeable bill.
You'll also need to check it more often. If the shore power trips and your heaters lose power your boat could be damaged by frost. You'll also need to run a dehumidifier to keep the moisture out of the cabin and the upholstery.
Should I lift my boat out over winter?
Boats stored out of the water without adequate protection can be more vulnerable to frost damage. But it does mean you can carry out seasonal maintenance such as pressure washing, antifouling, and compound polishing.
It's also a good time to inspect the hull for damage. Winter will give the hull time to dry out, which will help prevent osmosis bubbles.
Hard standing or under cover?
The best place for your boat is undercover in a heated storage facility. This prevents all the problems listed above. Your boat will also be ready to use as soon as spring arrives.
It's also less vulnerable to theft. According to N&G, boat thefts have increased by almost 20% since 2017, with average claims of £8,200. They recommend: "to reduce the chances of becoming a victim, our advice is: lock it, store it, move it or mark it distinctly."
Hard standing however is still better for your boat than leaving it in the water, but we recommend keeping it at a marina. Your boat is less likely to be damaged by rising water levels and wind if it's not in the water. Keeping it at a secure marina is also safer than storing it elsewhere.
Winterisation and winter storage at Broom Boats
We offer three packages. You can view these in our winterisation and winter storage page, or call us on 01603 712334 to speak to a technician.
Sign up to our newsletter via our footer for future marine services updates, or follow us on Facebook and Instagram