Back to blog listing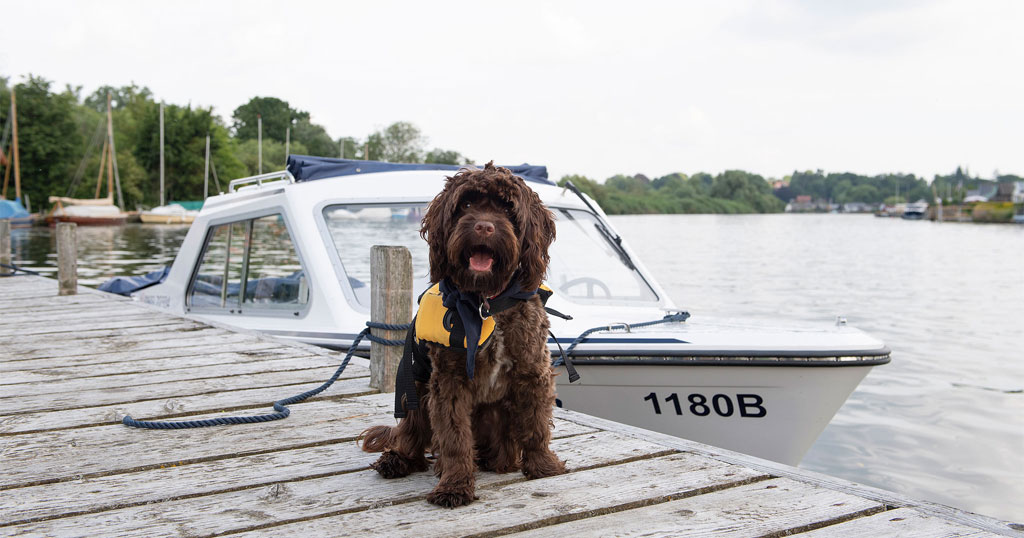 Half day boat hire from Brundall
"If I was taking my boat out for half a day, I'd pack up a picnic and see how far I could get before needing to turn around and come back," says Michaela Pye, Head of Broom Boats Marina. "The only decision you need to make is whether to go left or right."
Left out of Broom takes you downstream towards Reedham. The river winds its way through the protected marshlands of Strumpshaw bird reserve. Within 15 minutes you'll come to Coldham Hall where you can moor at the pub.
Continue past Coldham Hall and Langley Staithe to Rockland. "It takes around 45 minutes to reach Rockland Broad," adds Michaela. "You can take a picnic and walk around the broad or visit the New Inn for some lunch."
Right out of Broom takes you upstream towards Norwich. "Surlingham Broad is a lovely place to visit," says Michaela. "In around 15 minutes from Brundall you come to the entrance on your left. Follow the loop around the Broad and don't forget to take your binoculars."
Full day boat hire from brundall
In a full day you can get to Norwich from Broom. "We like to head to Norwich for the day on the boat. It takes around 2 hours to get to Norwich Yacht station," adds Michaela. "You can moor up and do some shopping at Riverside or explore Pull's Ferry and Norwich Cathedral."
Alternatively, stop at Whitlingham Country Park. Visit the café or take a walk through the woodlands and meadows surrounding the Great Broad.
On the way to Whitlingham, you pass by Surlingham Broad and Bramerton. Bramerton is around 1 hr 45 minutes from Broom and has a beautiful green and a pub. It's a popular stop off for boaters on the Norfolk Broads.
Brundall to Reedham is also around 2 hours. Reedham Quay was once a local boatbuilding hub, and a statue commemorates this important time in Norfolk Broads history. On the way to Reedham you'll pass by Coldham Hall, Rockland, and Cantley.
Click here to book your day boat
Watch our boating safety videos before heading out on your trip.