Back to blog listing
As the days grow longer and warmer the Norfolk Broads spring into life with migrating birds, spring flowers, and plenty of insect life. We asked Elaine Green, a trail warden for Natural England, what natural wonders we could expect to see on the Norfolk Broads in spring.
March
The first thing I notice on the Norfolk Broads in spring are the trees. They're a signal that the days are warming up. Alder trees have these beautiful mauve catkins in winter. In February and March, when they start to shed their pollen, they change colour from mauve to golden.
When the goat willow, or pussy willow, flowers you can spot big bumble bees flying around these trees as they emerge from hibernation. These are the queens collecting pollen to feed their worker bees when they hatch. For them, willow trees are really important in the first part of spring.
By March the starlings are beginning to pair off for the breeding season. But you may still be lucky enough to see a starling murmuration, where the birds flock together in large numbers at dusk.
Other birds will be starting to migrate north, like pink-footed geese and wigeon. Wading birds like bar-tailed godwits and golden plovers will also be leaving their winter home to return to summer breeding sites further north in the UK, or even the Arctic.
Early summer birds like chiffchaffs arrive in March. You can hear their call and maybe spot them flitting among the trees and shrubs with their distinctive tail wagging motion.
The most noticeable spring plant is marsh marigold. In late March you can also see colt's-foot flowers growing. The flowers look a little like dandelions, but with colt's-foot the flowers emerge before the leaves. These are a really important nectar source for bumble bees and other early emergent species.
Later in spring, the coltsfoot leaves emerge. Their leaves are round like a hoof print. If March is mild you may also get other flowers like dandelions. These are important for early butterfly species like peacocks and commas to feed from.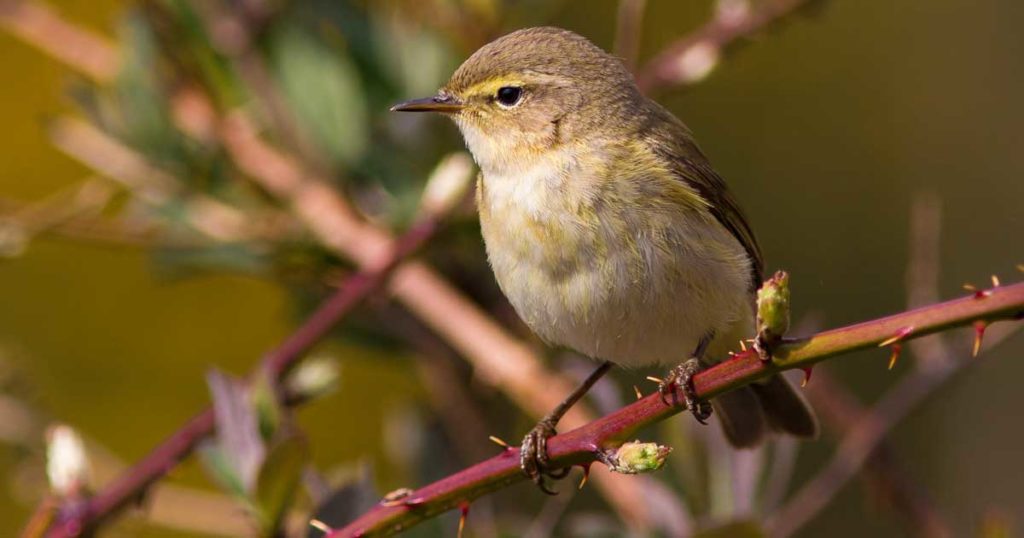 April
When the high tides recede, wetland plants begin to grow. One of the significant sights are the short, green reed shoots (known as colts). These signal the end of the reed cutting season on the Norfolk Broads.
The blooming of the cuckooflower, or lady's-smock, coincides with the arrival of the cuckoo in April. Other insect eating birds, like the sedge andreed warblers arrive in April too. You'll hear much more bird song as you get out and about on the river.
You could also see common terns arriving in early April. You'll certainly hear them as they become very vocal in their communications with one another, when the colonies re-unite after months apart during the winter.
Birds arriving in April feast on the newly hatched insect life, like orange tip butterflies. You'll find them flying near to cuckooflowers, which is where they lay their eggs. In wetter places you might also see large red damselflies.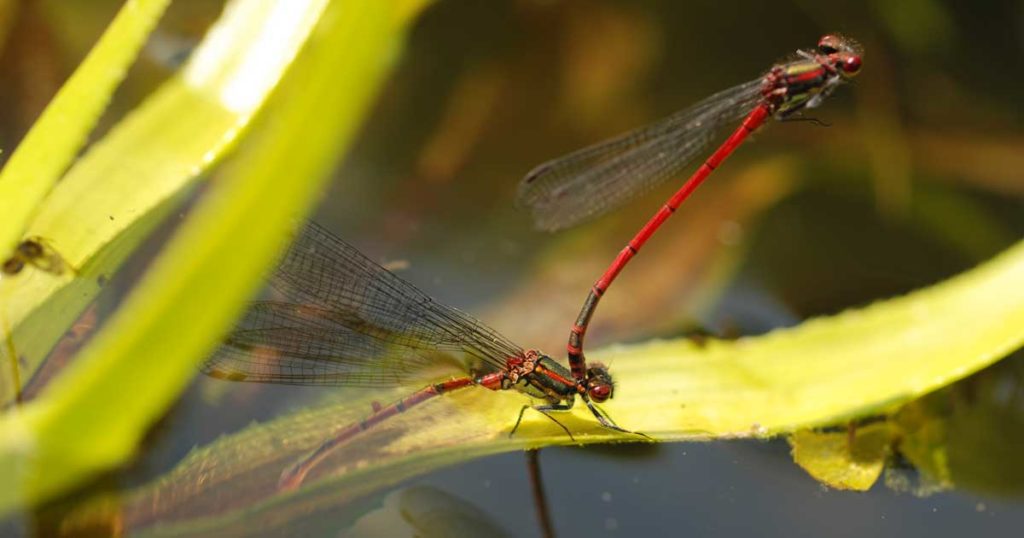 Bats will be more active as pregnant females feed up ready for their babies to be born in June or July. Look out for noctules, common and soprano pipistrelle bats, and Daubenton's bats which scoop up insects emerging from the water.
April is also one of the best times of year to hear the dawn chorus. By the middle of the month our resident species are really getting going. Dawn also comes a little later in April than May when you'll need to get up really early to enjoy the full spectacle.
May
Wetland areas green up later than other parts of the county. Until the end of April, the ground is waterlogged, which prevents many plants from processing oxygen. Once the tides drop there is a sudden flush of green when the trees and other plants burst into life.
This is followed by a sudden explosion of activity, like the emergence of the Norfolk hawker dragonfly. Most significant is the appearance of the rare and beautiful swallowtail butterfly. You can still only see this butterfly in reserves on the Norfolk Broads as its lifecycle is dependent on a plant, milk parsley, which grows only here.
Staying safe when nature spotting
Remember to stay safe at all times when on or around the river. Wear your life jackets as instructed and be extra vigilant getting on and off the boat. Jetties can become slippery and banks unstable during wet weather.
Please also respect the natural environment of the Norfolk Broads. Take your rubbish with you and leave the area as you found it.
If you're planning a visit in Autumn, find out what kinds of animals you could see or hear after dark. To book your Broom holiday visit our boating holidays page.
Swallowtail butterfly photo: Iain H Leach, Butterfly Conservation