Back to blog listing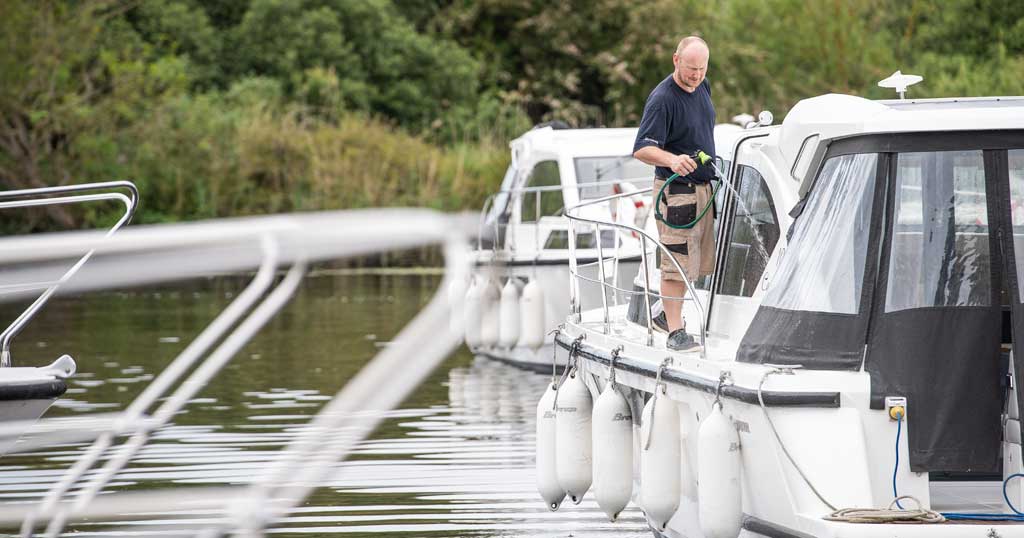 After the winter, or a long lay-up, it's important to make sure your boat is in good working order before taking to the water. We recommend giving it a thorough going over from bow to stern. Here's our spring recommissioning checklist to help you.
Engine compartment and bilges
Check engine oil level
Check transmission oil level
Inspect drive belt tension and condition
Clean weed filter(s)
Inspect condition and operate all seacock valves
Run up engine(s) and inspect for leaks
Bilge pump function (lift float switches and check manual function)
Clean or change bilge pump filters
Adjust stern gland(s) and grease if required
Electrical
Check battery electrolyte levels
Fully charge batteries
Test battery isolator function
Test (RCD) mains circuit breaker functions
Operate pumps, motors, fridges and test lighting
Water system
Pump out any remaining water from domestic tank
Fill and flush system
Replace drinking water filter
Add water purification tablets
Check water heater is functional
Test hot water tank pressure relief valve function
Toilet & shower
Clean shower pump filters
Clean toilet weed filters
Flush and check toilet for leaks
Lubricate manual toilet seal with cooking oil (flush a little down toilet)
Charge holding tank with blue
Gas system
Check gas bottle level
Inspect flexible hose and regulator date and condition
Test system with bubble tester or Hi/Low gauge
Ensure ventilation is free from obstruction
Check gas locker is clear and not used for storage
Test gas alarm function
Full inspection and test of system by Gas Safe engineer
Helm
Test engine instrument function
Test navigation equipment and charts
Trim tabs
Inspect wiper blade condition
Check screen wash levels
VHF
Check fuel level
Test navigation light
Test horn
Exterior
Clean window drains and tracks
Check deck filler seals and chains
Test davit function
Inspect condition of ropes, wires and shackles
Check condition of mooring line
Inspect fenders and lanyards
Inspect exterior cover condition and lubricate zips
Safety equipment
Check fire extinguisher gauge reading(s)
Check fire extinguisher service date
Inspect fire blanket condition
Have life jackets serviced
Check life raft service date
Check date of flares
Inspect smoke and carbon monoxide alarm function and expiry date
Inspect life ring and throwing line condition
Check grab bag
Other checks
Inspect heating system function
Boat hook
Log book
Engine service requirements
Documentation
If you need help or advice, please call our servicing team on 01603 712 334 or email service@broomboats.com. Alternatively, use our contact us form.