Back to blog listing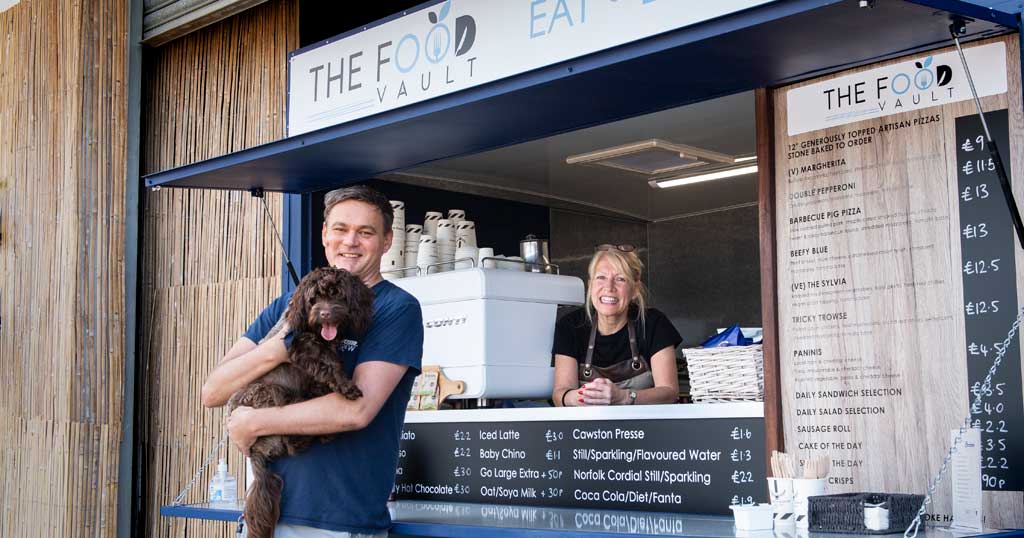 Welcome to The Food Vault
"I still miss the old café by the river", someone recently commented on Facebook, recalling how he used to watch the boats while drinking tea and eating cake.
We like doing that too, so we're delighted that The Food Vault is now open. Join us for tea and cake, or Paddy and Scott's coffee if you'd prefer. We're also serving a selection of pizzas, paninis, and pastries.
Our catering partner Ginger Lily manages The Food Vault on our behalf. They're a Norwich business that shares our passion for quality and sourcing products from local suppliers where possible. We're delighted they've opened The Food Vault at Broom Boats and look forward to a busy summer working together.
Sam Brown, founder of Ginger Lily said: "We wanted to work with Brooms because they have a brilliant reputation and are long standing in the community. We're really proud to be their catering partner and to be supporting them on their journey."
The Food Vault is open 9am until 4pm (closed Wednesdays and Thursdays). In the future, we will also be hosting summer events on the quay.
Follow us on Facebook for more updates or sign up to our newsletter in the footer.